Thinking about your seating, meals and other considerations when traveling is very important. Know your rights and travel smarter.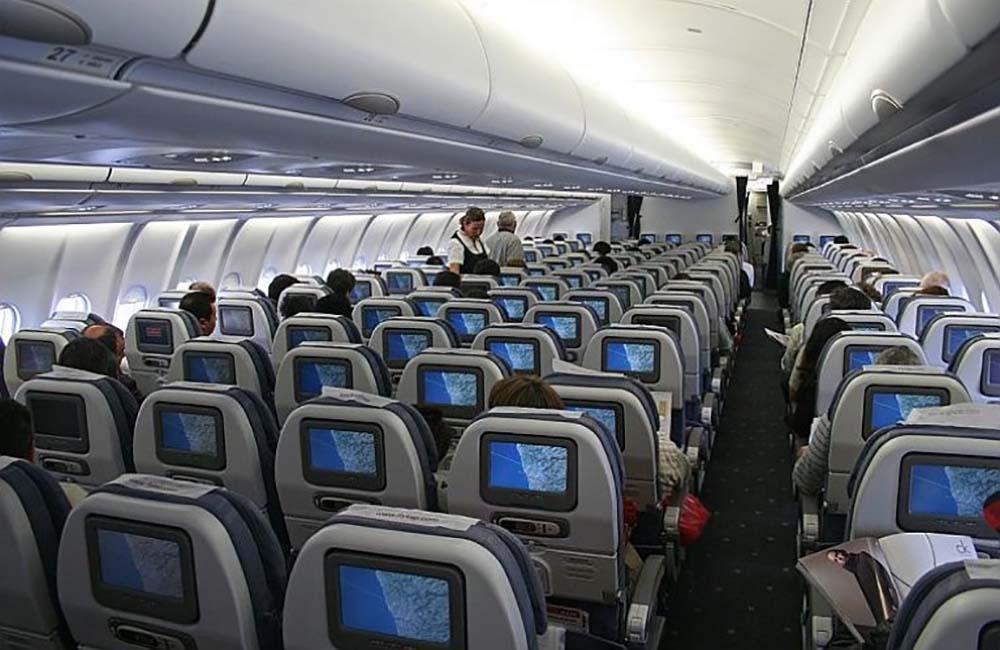 Advanced seat assignments, once always included on domestic and international flights, are now far more problematic. Many airlines will not allow passengers to make advanced seat reservations without paying an additional seat-reservation fee.
This practice of not allowing free seat reservations, except for the airlines' elite frequent fliers, is becoming the norm. Even couples purchasing "saver" tickets in business class are forced to pay an additional fee to the business class fare in order to guarantee that they can sit together.
And, where in the recent past seats were released for assignment 24 hours prior to the flight, today the airlines are still trying to get passengers to purchase reserved seats as close as two hours prior to departure. This is an area where airlines are begging for more federal regulation.
Attempt to get a seat assignment prior to heading to the airport whenever seats are available without an additional seat-assignment fee.
The most obvious reason is to avoid sitting in the uncomfortable middle seat of a three-seat row. If passengers make their selection early they can normally get a window or aisle seat. At the gate this may be impossible.

If traveling with a partner, the best strategy to insure an empty seat next to you is for one of you to reserve the window seat and the other the aisle seat of the same row, toward the rear of the aircraft. This leaves the middle seat unreserved and these seats (especially those in the rear center rows) tend to be the last assigned.

When traveling alone, try to get a window or aisle seat in a row where another single is already assigned a window or aisle seat.

On widebody aircraft, the rear center section is the last to fill up. If you ask for an aisle seat in the center section you will have the best chance of having an empty seat beside you.

In case of an overbooked flight, anyone without a preassigned seat is treated virtually as a standby passenger. Passengers will often have to wait until the last minute to board and are at the mercy of no-shows for available seats.
Most airlines will let preassigned seats go to standby passengers 10 minutes before departure. Some airlines have changed their policy to allow preassigned seats to be reassigned 20 minutes before departure. Know your airline's policy and adhere to it.
Other seating considerations:
If you do not like your preassigned seat, ask for a window, aisle or bulkhead seat when you check in at the airport. The airlines often do not release certain seats, such as bulkhead seats, until the day of the flight. If the ticket agent cannot help you, ask again at the gate. Gate personnel have much more immediate control of seating.

Many airlines hold back the window and aisle seats in the front section of the coach section for their very-frequent flyers. These seats are not normally released until the day of the flight or even only hours before departure. The gate agent will be able to assign one of these unused seats if available just before departure.

Use

seatguru.com

to check out the best and worst seats on flights.

If passengers have an uncomfortable preassigned seat, check with airline personnel at the boarding gate. Airlines will release any unclaimed seats about 10 minutes before the flight and travelers normally can be re-assigned an aisle or window seat. Some airlines release seats 20 minutes before departure.
If passengers are already on the plane, stuck in the middle seat or cramped next to an obese passenger, check out the airplane for any better empty seats. As soon as the passenger door closes, move to the better seat (in the same class of service) for a much more enjoyable flight. Passengers on the first leg of a direct flight may have to move at the intermediate city if the seat has been assigned to a passenger boarding there.

The safest seats on most aircraft are in the back third of the plane. According to articles based on recent published studies, the rear of the plane is up to 34 percent safer than the front, with the exception of some 727s with rear air-stair exits.

Exit rows are often roomier, but often are not released until the day of the flight; children under age 15 are restricted from these seats as well as the handicapped. Exit row seats also have additional restrictions which basically require that passengers can see and hear adequately and are physically able to open the emergency exits. (Exit row seats are also generally colder.)

Avoid seats just in front of emergency exits—they do not recline much, if at all, so as to keep the exit clear in case of an emergency.

Choose the aircraft you will be flying, if possible. 727s, 737s and 757s are the most cramped. 767s, 777s, Airbuses and MD-80s are among the most comfortable. Some airlines offer greater pitch (distance between seats)—check

seatguru.com

for the best seats on any flight.

Bulkhead seats sometimes have extra legroom and always eliminate the possibility of someone reclining their seat into your face. The trade-off may be a poor view of the movie, no permanent tray, and no storage area under the seat in front of you (everything has to go in overhead storage).

Think ahead about the sun's glare when selecting your seat. For instance: When flying early morning from north to south select a seat on the right-hand side of the plane (the west side); for flights south to north, do the opposite; east-west flights get glare from the south side of the plane (the left-hand side), and so forth.
Airline meals
These are quickly becoming a relic of the past. Airline food service has been cut back, in most cases, to small snacks served on longer flights that operate during normal meal hours. Most airlines are now selling snacks, sandwiches, and salads in coach class. First Class passengers still enjoy meals on most flights.
We have all experienced—and complained about—airline food. Many of my frequent flyer friends—and parents traveling with children who are thinking ahead—always take their own cookies, snacks, fruits and cheeses to munch on during their flights. Others will only eat "special meals," detailed in the next section. Bottled water is often a good idea as well since it not only quenches thirst, but combats the dehydration caused by dry air in the aircraft cabin.
One of the most ironic twists to the airline meal saga has been the dramatic shift in passenger perception when it comes to eating during flights. For years, passengers complained that the food was terrible and that they didn't need so much to eat. The airlines listened. Now passengers complain that there is not enough to eat. Some even change flight plans to have an airline meal. Go figure.
Special meals
Travelers can select special meals on many airlines. These must be ordered six to 24 hours before your flight departure, depending on the airline. Any changes in a passenger's schedule will nullify a meal request. Special meals are not available on all flights or for all fares.
KLM Royal Dutch Airlines offers 13 special meals in four categories—Diet, Religious, Vegetarian, and Children's. Their special selections include: • Diabetic • Low cholesterol/low fat • Low calorie • Low sodium • High fiber • Kosher • Moslem • Hindu • Western vegetarian • Strict vegetarian • Asian vegetarian • Baby food and Child meals.
American Airlines, for instance, includes the following meals: • Diabetic • Gluten-free • Kosher •  Muslim • Vegetarian/Vegan. United Airlines offers nine different meal types. And, Delta has 17 different selections.
Other airlines offer Gluten-free (no wheat, rye, barley, or oats), Bland (no seasoning), High protein, Lacto-vegetarian, Fruit, Seafood, Oriental, Kosher, Hamburgers, Peanut butter and jelly sandwiches, and sometimes even a birthday or wedding cake. United Airlines even offers Obento (a chilled Japanese meal) and McDonald's Friendly Skies Meals for children on some flights. American has chicken legs and tater tots. Delta, sometimes, serves pizza.